Best Tree Service Pasadena #1 Tree Removal Company In Maryland
Free Lawn Consultancy & Cost Estimation
24/7 Emergency Tree Service
Affordable Pricing in Pasadena MD
Licensed, Insured and Certified
100% Satisfaction Guaranteed
Get a Free Quote Instantly!
Tree Services in Pasadena, MD
Do you have a tree in your yard that needs to be care?
Tree Service Pasadena MD is the company for you. We are experts in tree removal, stump removal, and all other aspects of tree services. We are professional and courteous, and we will work hard to get the job done quickly and efficiently.
Contact us today for a free consultation! We will come out to your home and assess the situation, then provide you with a quote for the services you need. You won't find a better deal anywhere else.
Call us now at (410) 593-1680 to schedule your free consultation!
Tree Services, We Offer in Pasadena MD
Tree removal is a process in which a tree is cut down, removed and disposed of. This is often done for a variety of reasons, such as to remove a dead or diseased tree, improve the safety of a property.
This including to remove dead or diseased branches, to clear excess growth or causing damage to buildings or power lines, and to enhance the overall appearance of the tree.
Stump grinding is a process used to remove tree stumps from the ground. It involves using a specialized machine, called a stump grinder, to grind the stump down into small chips or sawdust.
Emergency tree removal refers to the urgent removal of a tree or part of a tree that poses a immediate danger to people or property. This can be due to a variety of factors such as storm damage, disease, or structural instability.
Pasadena Tree Service Review | Award Winner Tree Removal Company
Tree Services Pasadena MD is a premier tree removal company serving the Pasadena, Maryland area. We are proud to be an Angi Award Winner, recognizing our commitment to excellence in customer service and quality workmanship. 
I recently hired Tree Services Company in Pasadena, MD to remove a large tree from my backyard. From the initial consultation to the final clean-up, I was extremely impressed with the professionalism and efficiency of this company.
The team arrived on time and were very knowledgeable about the best course of action for removing the tree. They took the necessary precautions to ensure the safety of my property and surrounding trees, and completed the job in a timely manner. I was also pleased with the clean-up process, as the team left my backyard looking spotless.
Overall, I highly recommend this company as Best Tree Services Company in Pasadena, MD for any tree removal, stump grinding and tree trimming or maintenance needs. The team is reliable, skilled, and truly cares about the satisfaction of their clients.
Tree Service Pasadena MD | Trusted & Reliable
Our team of certified arborists has the knowledge and experience to properly care for your trees, ensuring their health and longevity.
Whether you have a tree that has fallen on your home or a limb that is dangerously close to a power line, we are here to help.
We provide you with a detailed quote and discuss a plan of action to help you achieve your lawn and tree care goals.
We offer multiple insurances assistance such as general liability insurance, worker's compensation insurance, property damage insurance and professional liability insurance.
Our team is dedicated to providing high-quality services at a price that fits your budget. We work with you to create a customized plan that meets your specific needs and budget constraints.
We stand behind our work and offer a 100% satisfaction guarantee. If you are not completely satisfied with the services we provide, we will work with you to address any concerns and make sure you are happy with the final result.
Professional Tree Removal in Pasadena, MD
You've got trees on your property that need to be trimmed, removed, or stump removal and you're not sure who to call.
There are a lot of tree services in Pasadena MD, but how do you know which one is the best for your needs?
Tree Services Pasadena MD is the answer. We are a full-service tree care company with over 6 years of experience. We offer a wide range of tree services including trimming, removal and stump grinding at competitive prices.
We understand the importance of trees to the environment and the value they bring to your property. That is why we take every precaution to ensure their longevity and well-being.
In addition to our tree care services, we also offer consultation services to help you make informed decisions about the care of your trees.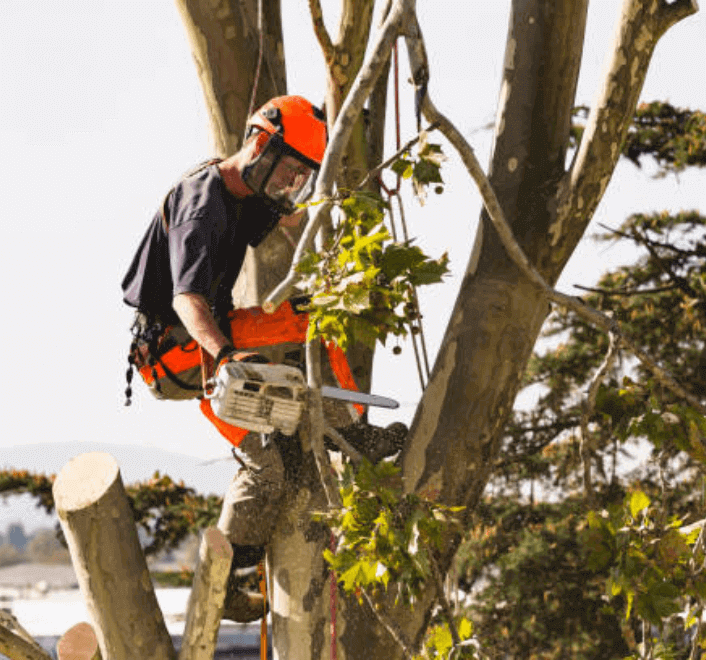 Why Choose Us for Tree Care Services?
There are several reasons why you should choose us for tree care services in Pasadena, MD:
Experience: We have been providing tree care services in Pasadena for many years and have gained extensive experience in the field. Our team is knowledgeable about the different tree species found in Pasadena and can provide the best care for your trees.
Expertise: We have certified arborists on our team who have undergone rigorous training and possess the necessary skills and expertise to provide quality tree care services.
Safety: We prioritize safety in all of our tree care services. Our team follows all safety protocols and uses state-of-the-art equipment to ensure that all work is carried out safely and efficiently.
Customer satisfaction: Our top priority is customer satisfaction. We make sure that all of our clients are happy with the services we provide and will go above and beyond to meet their needs.
Competitive pricing: We offer competitive pricing for our tree care services and will work with you to create a personalized plan that fits your budget.
Environmental responsibility: We take our responsibility to the environment seriously. We use environmentally-friendly products and techniques to provide tree care services that are sustainable and eco-friendly.
Residential Tree Services
At Tree Services Pasadena MD, we understand the importance of caring for your trees. We provide an array of residential tree services to help keep your home's landscape healthy and beautiful.
Our team of certified arborists is experienced in diagnosing and treating a variety of problems related to trees, from disease prevention and treatment to pruning and shaping. We also offer tree removal services when necessary.
Our certified arborists have the knowledge and experience to help you care for your trees in an environmentally responsible way. We will work with you to develop a plan of action that meets your needs, budget and schedule.
We also provide a variety of commercial tree services. Our team of certified arborists can help you with tree trimming, pruning and shaping, cabling and bracing, fertilizing and mulching as well as tree removal.
We also offer stump grinding services for businesses that need to remove an unwanted tree or shrub from their property. Our commercial services are designed to keep your business's landscape looking its best.
We understand that your business's landscape is an important part of making a good first impression and we take pride in helping you maintain it. Our certified arborists are knowledgeable about the proper care for different kinds of trees, so you can trust us to provide expert care for your business's outdoor spaces.
The cost of tree removal in Maryland can vary significantly depending on various factors such as the size and location of the tree, the complexity of the removal process, and the equipment and manpower required. On average, tree removal in Maryland can cost anywhere from $500 to $1,500 for a small to medium-sized tree and $1,500 to $3,000 for a large tree.
However, prices can go higher for trees that are located in hard-to-reach areas, have hazardous conditions, or require specialized equipment or techniques. It is recommended to get quotes from multiple tree removal companies to get the best price for your specific situation.
Yes, you generally need a permit to remove a tree on your property in Maryland. This is typically obtained through the local government or municipality where the property is located. There may be certain exceptions to this rule, such as if the tree poses an immediate safety hazard or if it is located within a designated conservation area.
It is always recommended to check with your local government or municipality to determine the specific regulations and requirements for tree removal on your property.
There are several reasons why it is important to hire a professional tree removal service:
Safety: Removing trees requires special equipment and skills, and it is important to ensure that the process is carried out safely to prevent accidents or injuries. A professional tree removal service has the experience and expertise to safely remove trees without causing any harm to people or property.

Quality work: Professional tree removal services have the right tools and techniques to remove trees efficiently and effectively. They can remove trees without causing any damage to the surrounding landscape and can also safely dispose of the debris.

Insurance: Professional tree removal services are insured and therefore, if any accidents or damages occur during the removal process, they will be responsible for covering the costs. This protects you from any financial liabilities.

Time-saving: Removing trees can be a time-consuming and labor-intensive task. Hiring a professional tree removal service can save you time and effort, allowing you to focus on other tasks.

Expert advice: Professional tree removal services can also provide expert advice on how to care for your trees and prevent future problems. They can recommend the best course of action to take to ensure the health and safety of your trees.
Trusted Awards & Certifications
Tree Services Pasadena, MD has proven to be a reliable and trustworthy choice for tree care and maintenance in the Pasadena area. They have also received certifications from the International Society of Arboriculture and the Maryland Department of Natural Resources, demonstrating their expertise and commitment to quality work.
Driving Direction | Pasadena, Maryland
Pasadena Office Location & Working Hours